Jon and I got to get out town this weekend to visit some friends! As Jon and I headed down the 101 we thought our weekend might be doomed by overcast skies but as we made it to the beach they cleared out and we got to play. Kristen and I got to surf for a while and then we all stayed together for a sleep over in the hotel.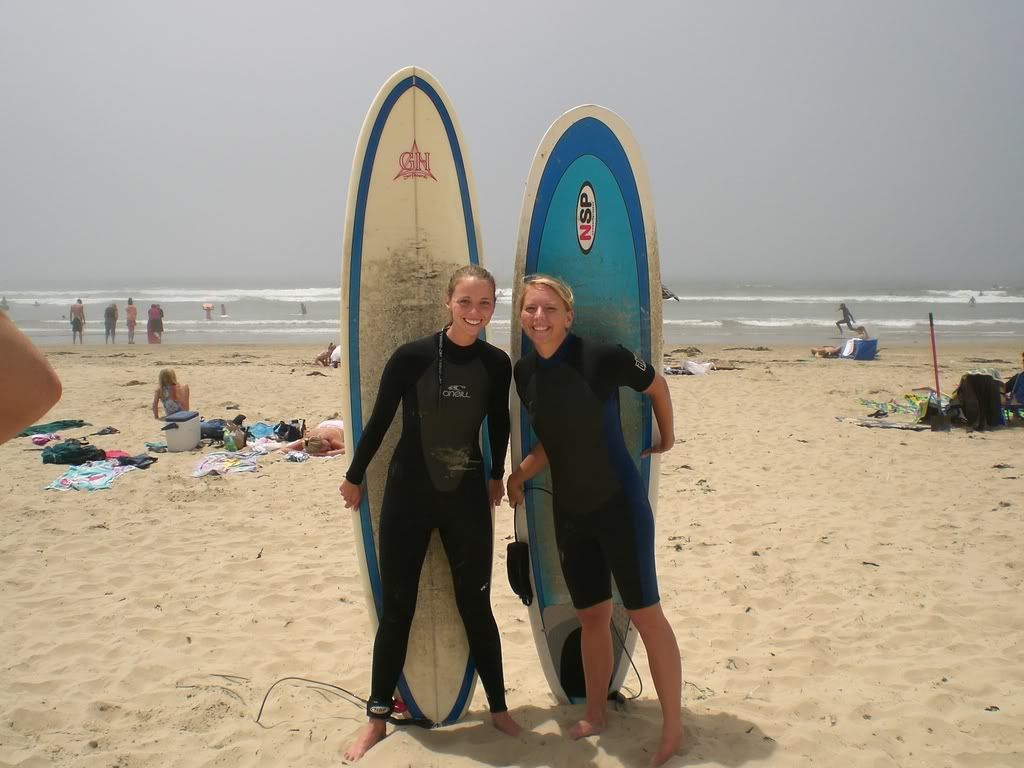 Here we are all geared up to get into the cold water!
There I am surfing.. just about to loose my balance.. but hey we got it on camera!
And of course we can not post a beach blog without showing Jon's drip castles, we have to make one every beach trip, I think this is the best one so far!

On our way home we stopped at Solvang which is a little Danish community, we walked around the shops and ate delicious cheese, We love cheese!
On our way out of town we saw these beautiful rows of flowers and couldn't resist not taking a picture of them.